While a seventh man has now died on Manus island, the chorus of protests is growing. The aim of this Governments has always been never to let refugees into Australia that tried to come by boat. They conveniently forget that, unless of aboriginal ancestry, we all came by boat.
With the upcoming bi- election of several federal seats and a general election looming, The abominable way those refugees are being treated is now getting to a growing awareness of voters. Savvy politicians will try and take advantage of it. If not out of a softening of their stance or because of a pure humanitarian concern, but out of practical political awareness.
You can only sweep so much rubbish under the carpet. The news about the horrendous treatment by Australia about those refugees locked on Manus and Nauru now into their fifth year is being soaked up by many countries. It will damage our reputation for years to come. You cannot excuse trying to achieve an aim ( preventing boat people from seeking asylum) by punishing thousands by locking them up indefinately on foreign islands.
The seventh refugee to die (by jumping from a moving bus) is now being remembered by a memorial on Manus Island. Have a look.
http://www.abc.net.au/news/2018-05-26/manus-island-refugees-remember-rohingya-man-who-died/9803314
Two of the bi-elections are in WA which are contested by Labor and the Greens only. The Greens are strongly opposed to our present abominable refugee policies and totally in favour of dealing with refugees on-shore in Australia. One wonders if Labor too now will soften their stance on refugees. If not, many might well vote for the greens.
New Zealand is also willing to take some of the refugees which the present Government is strongly opposing. It seems that our minister for immigration, Peter Dutton, hopes for all the refugees to slowly give up and die or follow the latest refugee, and commit suicide.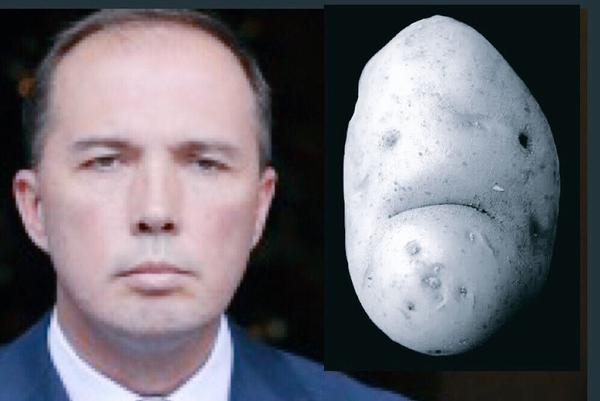 Peter Dutton. Minister for immigration and Border Protection
Tags: Australia, Greens, Labor, Manus, Nauru, Peter Dutton, refugees, WA